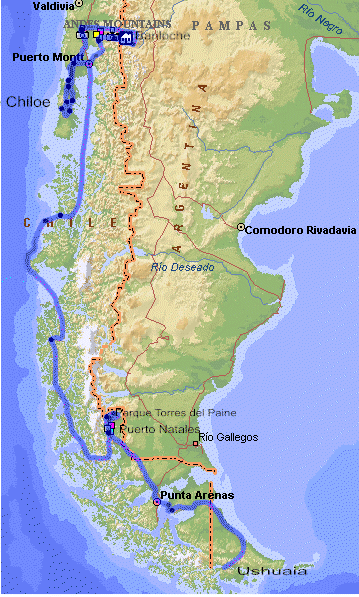 The trip started in the south, in Ushuaia,
crossed Tierra del Fuego to Punta Arenas,
up to Puerto Natales and Torres del Paine,
then by boat up the Chilean coast to Puerto Montt.
down to Chiloe, then back up to Osorno,
to loop through the Andes via Bariloche and then return to Puerto Montt.
Finally, by bus to Santiago and Buenos Aires.