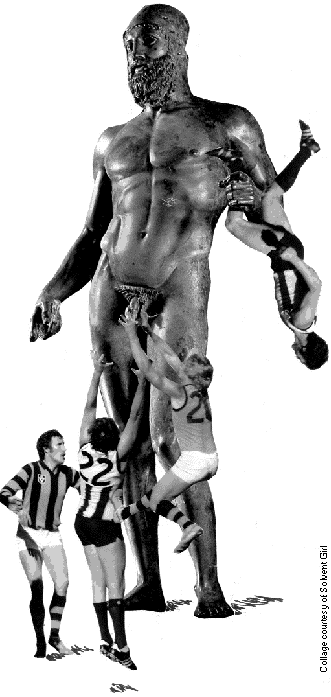 Phallic Sports
by Milky

It has almost become a cliche that sports are heavily based upon male sexuality. They are filled with balls and poles and sticks and almost always the goal is to get something into a hole.

Take, for example, pool. You take out the LONG, HARD STICK ... you try a bunch of different POSITIONS ... then you try to SHOOT the BALL into one of the many HOLES...

Or, say, bowling ... you roll the BALL towards the LONG, HARD pin ... hoping the BALL ... doesn't roll into the GUTTER ...

Soccer ... You take your LONG, HARD leg and PULL it back and then KICK the BALL into one of the NETS, hoping a GOALIE doesn't block it with his HEAD...

Golf ... you take the LONG, HARD club and hit the BALL into 18 DIFFERENT HOLES ... all the while trying to avoid WATER and SANDTRAPS ...

Hockey ... you skate on the LONG, HARD ice ... and then take your LONG, HARD STICK and shoot the PUCK into the VAGINA ...

Badminton ... you strip NAKED, grab hold of your LONG, HARD PENIS ... and start hitting the BIRDIE back and forth across the thin, mesh NET until you ORGASM ... hoping you don't accidentally GET THE OTHER PLAYER PREGNANT ...

Well, anyhow, that's how we always played those games.